Online advertising has come a long way. Today, it's possible to target potential customers directly on social media channels, search engines, and even in apps. That's why Google Adwords is so popular. It's easy to get started, but there are still some basics to creating the perfect campaign.
Planning a Google Adwords campaign can seem daunting. From targeting the right audience to tracking your conversions, there are many factors to consider.
This blog will look at the steps to creating the perfect Google Adwords campaign.
Create Your First Adwords Campaign
Adwords is a paid link advertising service provided by Google. It allows advertisers to bid on specific keywords so that their ad is shown when a user searches for a keyword that is relevant to that advertiser. So, when a user searches for that keyword, the advertiser's ad displays; the user then clicks on that ad and is taken to the advertiser's website. Advertisers pay only when someone clicks on the ad.
So the first crucial step in creating an AdWords campaign is choosing your keywords. The best way to do this is to use the Google keyword tool. This tool will show you how many people search for a specific keyword and how much competition there is. It will also suggest other keywords related to your primary keyword. The more related keywords you can find, the more likely you will get traffic to your site.
Write Your First Ad
When you prepare to write your first ad, write down all of your desired goals for your very first ad. You must have a direct response in mind. In other words, what do you want to take place as a consequence of your ad? If you do not have an immediate response in mind, you will not have a successful ad.
A good copy has four elements: a headline, a descriptive text, a good offer and an excellent call to action. So let's start with a headline. Headlines have to have a good curiosity value. The most common mistake in writing the headline is to use a question. Question headlines are generic and can be used with any product. To get your message across, you need to tell your customer directly about your product. In your main body, try to use many descriptive words, but make sure to make the text short.
Now comes the picture. This will give you a visual overview of your product. The image should be of high quality. Always use relevant images that show your product in action or show how it looks like.
Your call to action is the thing that will persuade the customer to buy your offer. Being direct is the best method of conveying it. The last two things you need to do is track your ads and see if they are working or not.
Tip: • The more ads you create, the better your ads will get.
How do you decide how much to spend?
In most cases, it's pure guesswork. It's a crucial step in a startup. Choosing the wrong budget in a startup can mean the life or death of a company. If the budget is too low, you will not be able to reach the market in time, and you will miss many business opportunities. On the other hand, if the budget is too high, you will be spending money you don't have, and you will go bankrupt in no time.
When first starting a business, one should start with a small budget. This will help you to figure out if your business idea has the potential to be profitable.
Note:
Price is based on the keywords you choose, how much it costs you to show your ad, and how many people see it.
Spend only what you will get in return. Budget wisely.
What type of ads should you run?
There are several types of Google ads. The most common are text-based and image-based. You can start the campaign with Search Network or Display Network.
It all depends on what you are promoting. You should test your ads before you start using them. Using Google AdWords, you should test your ads using different titles, different ad text, different destination URLs, different landing pages, use pictures, use videos. It would be best if you also tried testing the ads at other times of the day (when people are more or less likely to respond). You should test your ads with different budgets. It would be a good idea to try pay-per-click or pay-per-action advertising. Whichever one works the best, you should stick with it.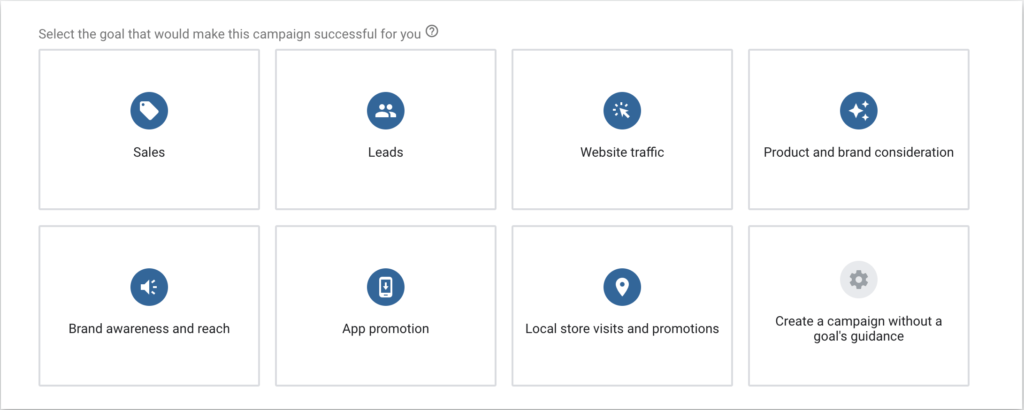 Find Your Target Audience
Finding your target audience is one thing. Targeting them is a whole different ball game. You can start by asking yourself a few questions: Who are the people I want to reach? What kind of lifestyle do they live? What kind of issues do they face? Once you know your target audience a little bit better, you can take the next step and find them.
Research your audience – you want to find out exactly who they are, what they are looking for, what other products or services they are using, their demographics, and what they are saying about your products and services.
Track Your Campaign
Your Google AdWords campaign can be tracked using the Adwords reporting, the Campaign URL Builder and the AdWords Conversions API
• Using the Campaign URL Builder to create a tracking URL. (UTM Parameter)
Using AdWords Conversion Tracking: Implementing the conversion tracking code on the website or landing page.
Conclusion
In this blog, we've given tips to help you make the most out of your Google Adwords campaign, as well as a few other things to keep in mind as you create your campaign. We hope this blog has been helpful, and if it has, please share it with your friends and family! If you have any questions or comments, please leave them in the comments section below, and we will be sure to answer them as quickly as we can.