How do you rank among the millions of videos on YouTube? Is your content unique? Are you using the right keywords? In this blog, we will look at various aspects of Youtube SEO to help you rank better.
Ranking in search engines like Google or Youtube is an art and not a science. It is a process of trial and error, and there is no magic formula. It is important to understand as a creator how search engines work. This blog is a step-by-step guide for making sure your Youtube videos stay ahead in the competition.
What is YouTube SEO?
YouTube SEO is the process of optimizing videos for search engine results. More specifically, YouTube SEO is about getting your video to show up in the top results of the YouTube search engine. As you may already know, YouTube is the second-largest search engine in the world. Millions of people use YouTube on a daily basis. Some click on the first video they see, while others search for specific results. Both types of people are your audience. If you want to reach your audience, you need good SEO.
Tools for Youtube:
Here are some of the best Youtube tools out there:
TubeBuddy: Helps you manage, track, and grow your Youtube channel.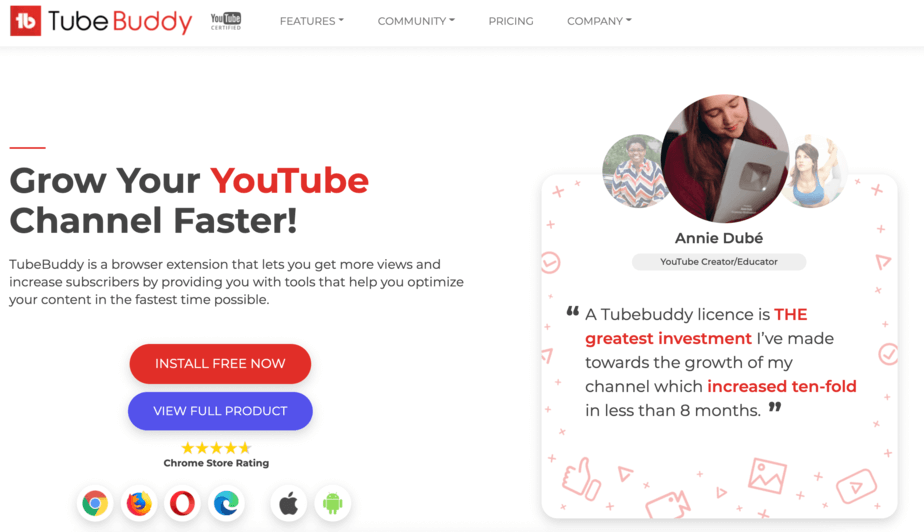 VidIQ: Video SEO and stats. Track your competitors or keywords and find out what's working!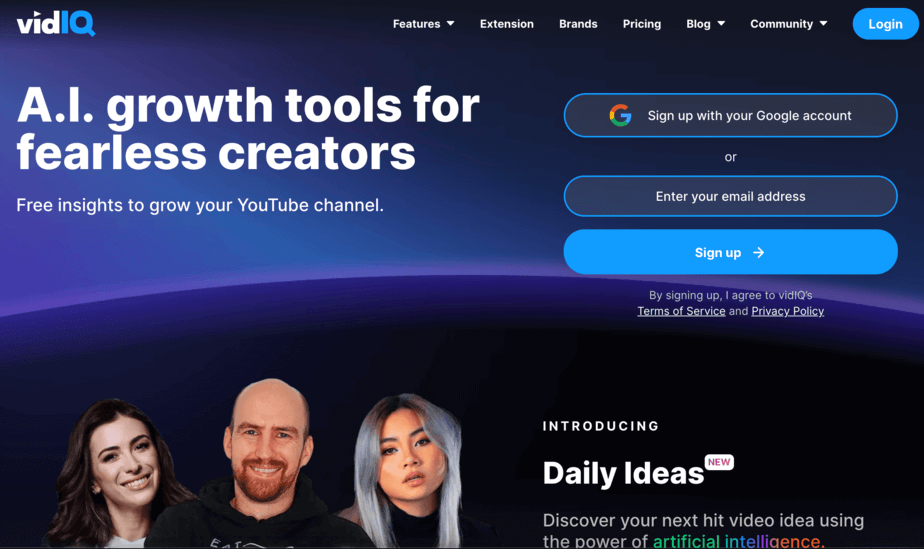 TubeAssist: Helps you find the best keywords for your videos.
Social Blade: Helps you track your competitor's video performance, and you can see this tool as very useful.
Read: The Advanced SEO Tools Used by SEO Experts in 2023
Keyword Research for YouTube SEO
Keyword Research done right is a very crucial part of the successful YouTube SEO. If you are just getting started in YouTube or consider yourself a YouTube SEO beginner, you should know that choosing the right keywords for your video is one of the most important factors to be successful. The biggest mistake people make when doing keyword research is not to target a specific niche.
The best way to avoid this mistake is to find a specific niche, research the keywords used in that niche and then create a video around the topic. Also, you should add related keywords in the video description. There are specific tools that can help you with keyword research.
The best keyword research tools that I have used and recommend is KeyWords Everywhere and Google Keyword Planner. This will help you find the most popular phrases and keywords used by your competitors.
Bonus Tips:
* Run searches on YouTube to find keywords people are already using.
* Find keywords in the Title, Description, tags, and comments of other videos in your niche.
* Use keyword tools like Google AdWords or Keyword Tool to dig even deeper.
* Read YouTube SEO: Page Title Tags, Description Tags, Tags, and More
* Finally, when thinking of good keywords to use, remember that you want to get your target keywords in the following order:
1. YouTube Title
2. YouTube Description
3. Tags
Get Links from Other Industry-Relevant YouTube Channels.
So, you want to get exposure to your video content. If you are running a YouTube business channel, you want to get exposure from other industry-relevant YouTube channels.
As a matter of fact, it is essential that you get links from other industry-relevant YouTube channels so that Google will consider your video content to be relevant to your business. When you want to get exposure to your video content, you should think about getting links from other industry-relevant YouTube channels.
You should make sure that you have a plan when you approach other industry-relevant YouTube channels for a link. If you want to connect with another YouTube channel, you need to make sure that you are friendly and approachable. If you're going to get a link from another YouTube channel, you need to have a social and friendly relationship with the YouTuber.
Create your YouTube Channel with SEO in mind.
YouTube SEO is different from standard SEO, as it is not about keyword optimization but channel optimization. It would be best to focus on a niche that you plan to make videos on and then optimize your channel accordingly.
YouTube should be your homepage, so make sure you put a link to it on your website. Make your channel title, description, tags, and banner appealing to the eye and search engines. While creating a video, it's important to use high-quality images and videos. You can also use some software to link to some of your videos. The URL you use in the videos should be the same as the one used in the description.
You can also add a channel trailer that lists out the topics you're going to create videos on. This is a great way to attract viewers and like-minded video makers.
Read: SEO in 2021: The Ultimate Guide
Use your Keywords in Descriptions and Tags.
A great way to get views is to use your keywords in your video's description, tags, and title. You can also add a link to your site or another page and add a link to your social media accounts.
You can optimize your video entries on Youtube and other video sites so that you can get more views and audiences. Try to make your video exciting and unique so that people will want to watch it again and again.
Promote your Videos.
If you're looking to get more views on your YouTube videos, there are a few things you need to do. You can't just post a video and expect it to go viral automatically. You need to take the proper steps and implement a strategy to get more views for your videos.
Make a small list of the videos that you can promote right away. Don't just put any video, and it has to be near to your heart and that you're willing to invest in promoting it. Once you've picked your video, promote it in all the ways you can think of, the most important one being the youtube search engine.
Once you've promoted all your videos, take a break and make a new list. If you're a newbie, you should keep making new lists and promoting them on all social media platforms. That's the best way to start getting traffic.
Conclusion:
We hope you enjoyed our article about Youtube SEO. With this knowledge, we know that you can make the most of your Youtube channel and get more views, more likes, and more subscribers. So what are you waiting for? Start improving your Youtube channel now!