The Internet is a place where everything boils down to the word of mouth. Google has proven time and again that it's the best authority on that. With more than 3.5 billion searches happening on Google every single day, they are considered to be one of the most respected companies in the internet market space today.
You know, 70% of the traffic generates from the search engine.
Google is keener on providing the right information to the right users. Every year Google is launching different algorithms to make the search engine even better.
Every time algorithm changes the SEO is becoming very complicated and competitive.
Recently many algorithm updates happened in the SEO — most of the website traffic and rankings dropdown from the listings in 2018 because of low-quality content and poor site optimization.
"Google only loves you when everyone else loves you first." – Wendy Piersall
If you are not providing quality information to the right audience, you cannot be on the first page of the search engine.
In this guide, I am going to show you how to do quality SEO to generate traffic.
So, let's begin with the SEO fundamentals!
What is SEO?
SEO is an acronym for Search Engine Optimization. It is the process of optimizing a website for organic search results on search engine result pages. If you own a website and want to increase the traffic to that website, then you need to follow SEO principles. You should put your best effort into producing quality content for your website, search engine-friendly website structure, and using keywords effectively in your content.
Why is SEO important for your business?
Without SEO, none of your competitors will ever find you online. The Internet has over 140 billion pages available for search. Turning a potential customer into a paying customer requires that you show up on page 1 of the search results. This usually requires a combination of on-site optimization and off-site optimization.
On-site optimization includes making sure your website is properly optimized and mobile-friendly. Off-site optimization includes a well-rounded SEO campaign. You need to be sure that your website has been properly optimized, that you are using the best keywords in the industry and that you are making sure your website is easy to find on the Internet.
Nearly 70% of all the traffic generates from the search engine. If your site is ranking in the first position in the search engine, 30% of the traffic comes to your site.
So you don't want to pay for the paid results. If your website is SEO-friendly, then your site can show up at the top.
SEO tip #1: Create your website for users. Search engines are ranking the site by the people's choice. If the user is spending more time on your site, then the search engine believes that you are qualified. The different web signals identify it.
Search Engine Ranking Factors:
Content Quality:
Quality always matters to stay at the top position. Search engine loves quality content and SEO-friendly website.
Quality content is one of the main factors in SEO. If you are providing good quality content to people with a perfectly optimized site, then you can be on the first page.
Unique and fresh content always gets a huge demand from users.
Make your content useful. Give what people need. Write for users, not for search engines.
Mobile Friendly Site:
Your site should work well in all types of devices.
If your website is not optimized for mobile devices, then Google can be demoted your website rankings.
Make your site work well on all types of devices (Desktop, Mobile, Tablet, and TVs).
How do I check my site?
There is a tool called the Mobile-Friendly Test by Google.
It shows that whether your website is Mobile friendly or Not!
Also, it gives recommendations to fix it.
Proper Indexing:
Once you finished doing the site optimization, you have to index the page to the search engine.
If your website needs ranking, the search engine should crawl and index your complete page.
Avoid duplicated URLs. You can check it on the search console tool.
It shows you valid pages, excluded pages, and errors. You can check it on the URL inspection feature to identify the mistakes.
Submit your sitemap XML file to do the proper indexing. It helps the search engine to crawl your complete pages.
If Robots.txt blocks your site pages, the search engine won't index or access the page.
Explore this Resource: A Complete Guide to The New Google Search Console
Quality Backlinks:
Everyone knows that backlinks are the most critical factor in SEO strategy. The more links you get for your website, the better it will rank.
A backlink is a link to your website from another website.
Search engines validate this backlink by its quality and rank according to it. The quality backlinks will increase the website ranking and its traffic. Get links from the high authority sites. If your website is getting more trust flow from the high authority sites, the faster your website ranks in search engines.
How to find the backlinks of the website?
Use a backlink checker tool to check your backlink status and find who connected to your website. A tool like Ahrefs gives more information about backlinks. Like, domain authority, do-follow no-follow links, referring domains.
SEO tip #2:
Create fantastic content; you will get more links.
Do competitor backlink analysis and find where they are getting links.
Loading speed:
Loading speed is the most critical factor in SEO. If your website is not loading faster than your competitor's website, you will lose the ranking and conversions.
One of Google's ranking signals is loading speed, especially on mobile devices.
If your website is not loading speed, people will bounce faster and it will down the conversion rate.
Use Google's page speed insights tool to check your website loading status. If you find the score 100%, then your site is faster.
This tool also gives suggestions to improve the loading speed of your website.
Keep your website loading speed as much as faster than your competitor.
SEO Friendly Website:
SEO-friendly websites get more rankings than other sites. Create a website for the users and the search engines.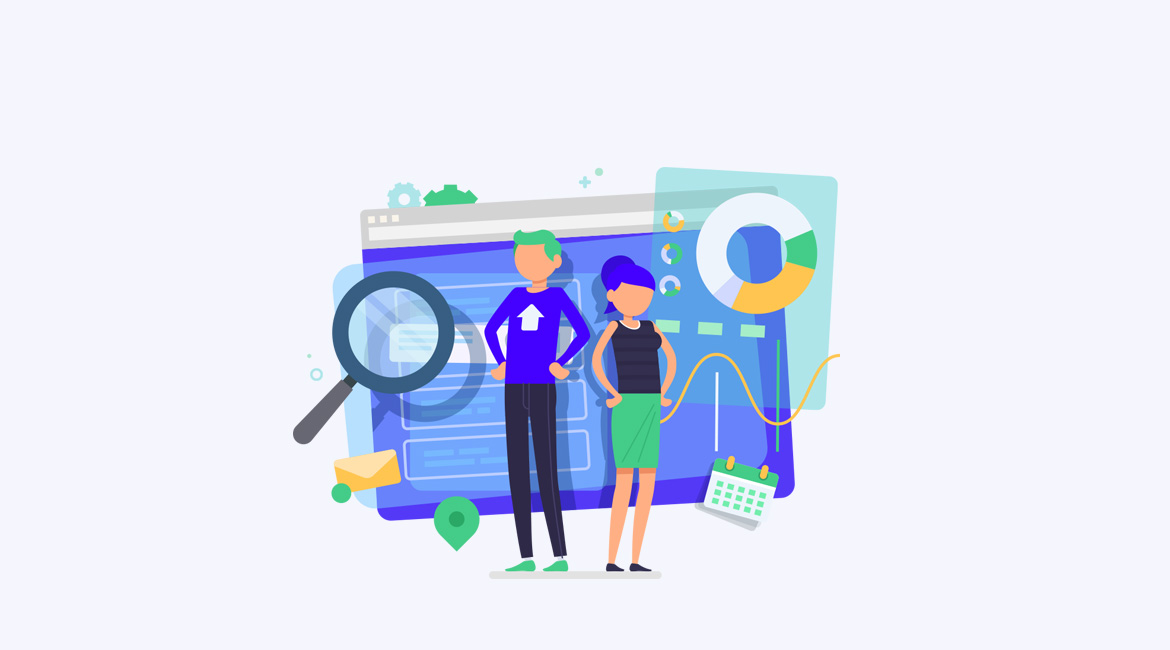 Mobile Friendly:
Make your website mobile-friendly and responsive for all devices. Google loves mobile-friendly sites first.
Meta Optimizations:
Use proper and relevant meta tags on all the pages you have. With the use of appropriate meta tags, the users can easily find out what they are looking for!
Use focused keywords in your title and description tags.
Long Tail Keywords:
Focus on long-tail keywords wherever it's possible and make it natural and unique. Doing this will improve your number of keyword rankings.
Canonical Tags:
Some websites might have different pages with similar content, and all you need is to index one page. In such cases, use canonical tags on original pages, it avoids the duplicate indexing of your website. The canonical tag tells the search engines to index the main page, and all others are variations of that page.
Alt text:
Google doesn't read the visual images. It will get confused if you aren't giving proper alt texts for images.
Google can easily understand the images if you provide a descriptive filename and alt text for images.
Robots.txt:
If you disallow the website URL in Robots.txt, the search engine won't crawl or index your website. It blocks all the content of your site.
Robots.txt is helpful when you have confidential pages or admin pages.
URL structure:
Use SEO-friendly URLs. Using the proper URL structure will help the users and search engines to figure out the topics.
Avoid using just numbers and symbols:
Use,
Hidden Content:
Avoid using hidden content on your website.
Content on Tabs, accordions, expandable menus is not readable and hard to crawl and index.
Sometimes, Google avoids hidden content.
SEO tip #3: Use SEO Browser to check the website whether the content on it is crawlable and indexable!
SEO Tools:
Without tools SEO is complicated. To succeed with SEO, you need tools.
Read: Advanced SEO Tools That SEO Experts Use in 2023 (Tried & Tested)
There are many SEO tools are available keyword research, SEO audit content creation, link building, and so on.
Explore this Resource:- Most essential SEO tools in 2023 (Free): Start your SEO with these tools
RankBrain and UX Signals:
What is RankBrain?
"RankBrain is a machine learning (AI) algorithm that helps Google to its search results."
RankBrain measures user interactions with the search results.
Before RankBrain, Google scans all the pages to check for the exact keywords users searched for. According to the keywords match and other trust signals, Google showed its search results.
However, now the RankBrain tries to figure out what exactly the user searched for. It analysis the keyword synonyms and measures user satisfaction and rank them accordingly.
RankBrain keeps its eyes on Dwell time. If someone clicks on the website and stays for a long time, then RankBrain considers a good Dwell time.
Make your content unique and interesting to maintain the excellent Dwell time.
Optimize for voice search:
The next big thing in SEO is voice search.
Update your website content for voice searches.
Most of the websites started converting their content for Voice search.
How to optimize for voice search
Include long tail keywords in your content and rank for them.
Include questions and answers in your content.
Conclusion
We've finally reached the end of our SEO in 2023 blog series! We hope you enjoyed reading about the future of SEO and Google's SEO algorithm. Now, you can quickly optimize the SEO for better rankings.
If you have any other techniques to include in this ultimate guide of SEO, please comment below!