Start a free blog
Wondering how to start a blog and make money from it? No worries, here is my easy step-by-step guide for you. Just keep reading throughout the end to create a perfect blog and making money from it. The Internet is everywhere these days, and everybody wants to make their presence felt on the internet. "Internet is a platform where you can share your ideas with others, and in turn, you will learn exciting things as well"!
Starting a blog is a dream for many, and if you are one of them, then you are in the right place.
It's not that you need to be "tech-savvy" to create a blog. Anyone can start a blog if they are passionate about sharing something that they are interested in. This blog makes the easiest way to create a blog without learning how to code.
In this article, you will find a step by step guide to creating your blog, and you're going to be amazed at these simple steps involved in creating a blog!
Before creating a blog, you need to know the niche of your blog. Choose a topic, something that you are interested in.
Here are some topics that you may choose: –
And a lot more.
Choose the topic that you are familiar with. If you are not enjoying the topic, it is hard to make the user read and understand.
So once you clear with your niche, then you can go for the next step.
Choose a domain name for your blog:
A domain name is an address where Internet users can access your website or blog. For example, 'YOURDOMAIN.COM.'
A domain name is your blog name; it's your brand. Choosing a domain name is very important; it's like a signature.
You can use your name or pick a general topic or catch a creative name. In any case, make it easy to type, make it pronounceable, keep it short, try to stay broad keywords, don't use other company's brand names. Avoid numbers and hyphens!
Here are some points that you can consider while choosing your domain name;
Choose .com extension domain.
Avoid using numbers or hyphens.
Choose something catchy and unique.
Choose a readable name.
Try to use common keywords.
Once you have chosen the domain name, go and check the domain availability for registration. Click on the below button and check your blog's domain name is available are not. If your domain name is available, buy immediately!
You can also get your domain name for free with your hosting purchase. Click here to get your domain name for free.
Host your Blog:
Web hosting is a service that allows you to store your website files on the webserver so that the blog can be accessed through the internet by the users.
Domain and Hosting are mandatory to start any blog or website. Without these two, your blog can't be seen online.
There are plenty of web hosting companies that are giving excellent services. I always recommend Bluehost. They are very secure, user-friendly, and reliable, and also they provide unlimited hosting space and bandwidth and excellent customer support.
You can get your Bluehost web hosting here with a special discount >> Sign-up for an exclusive discount and free domain name!
If you want to check out the other web hosting options, I have already posted an article about them.
Best WordPress Web Hosting Providers 2021
Choose a blogging platform:
The blogging platform that you select is significant.
You can't start a blog without having a blogging platform. Most of the bloggers are using WordPress as their blogging platform. It's very user-friendly and free.
Some of the free blogging platforms are: –
I recommend WordPress. WordPress is the most effective platform for blogging. It's a user-friendly and robust platform.
Most of the hosting panel has a one-click installation process to install WordPress. Bluehost has an exceptional hosting service plan for WordPress sites. You can install it straight from the hosting web panel in 5 minutes.
How to Install WordPress:
Here I am guiding you on how to install WordPress blogging software for your blog. To start installing WordPress for your blog, you need a web hosting server.
It is straightforward if you already have a Bluehost account; if not, get one from here.
You can install WordPress in a few clicks. You don't want technical knowledge to install this.
Here is how.
First, log in to your hosting account, and then you can find the "Install WordPress" icon in the website section.
Select the Do it yourself (Free) and click the install button.
Now, select the domain you want to install.
The last step, you almost there! Click the install now and wait for a moment.
Once the installation is finished, you can ready to see your blog online.
The next step is to design your blog with an amazing theme.
Design your blog:
Now you are going to decorate your blog with a fantastic theme.
First, you have to log in to your WordPress account. You can access the login page at "www.yourdomain.com/wp-admin."
Once you are logged in, you can able to see your dashboard of your blog.
You need to hover over the "Appearance menu" on the left sidebar and click on the themes.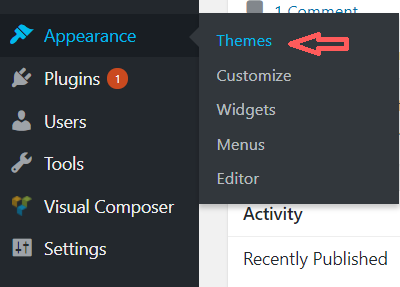 Click on the 'Add New' button to get access to thousands of WordPress themes.
Now you will be able to see thousands of free WordPress themes that are available in WordPress. You can sort them by popular, latest, featured, favorites, as well as Feature filter.
Here is what your feature filter requests will look like.
After applying the filter, you will get amazing themes. Select the fast WordPress themes. I suggest Astra, Generate Press, and Hello Elementor (Which all these themes are 100% fast, free, and have the ability to upgrade in the future)
Once you have chosen the theme, click on the install button to install the WordPress theme on your blog, and activate it.
If you are not satisfied with the free WordPress themes, you can purchase premium themes from Themeforest.
Customize and Optimize your blog: –
Customize your blog as per your need. You can customize menus, add plugins, and even change your blog's entire look.
First thing, click on the customize button.
Here, you can change the blog name, tagline, and menus.
Once you are all set with your blog, now write your first blog post.
Write your first post:
WordPress has its own editor tool, and it's straightforward as a word tool.
To create a post, click on the posts on the left side menu. Then click on the Add new tab.
Now you can able to see the editor tool.
Add a title and start writing in the text area.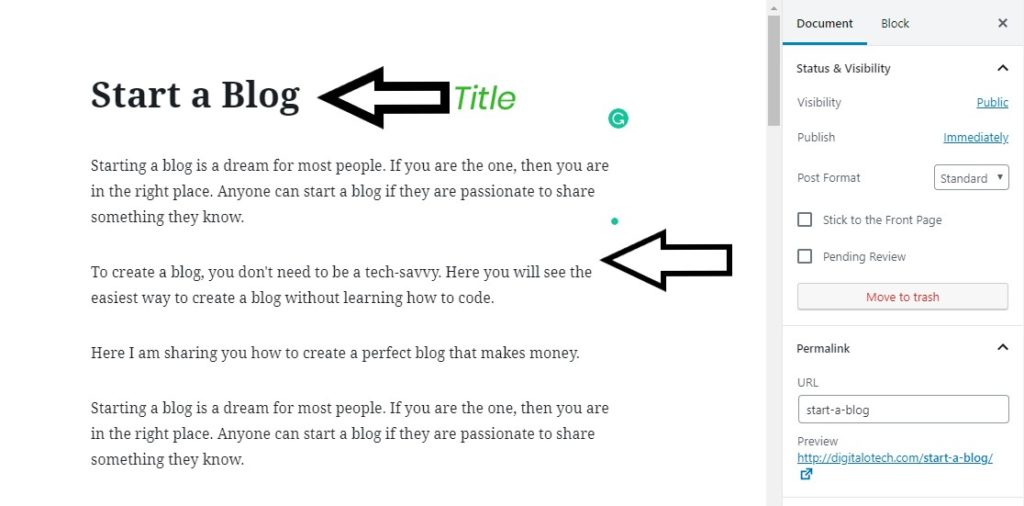 You can add the visual assets and alignment of the post content as per your need.
Click on the "+" button and select the block which you wanted to include.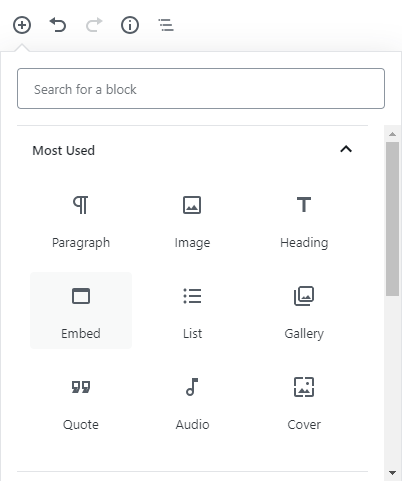 You can change the text to a heading, list, quote, and change the paragraph's colors and alignment by hovering on the text area.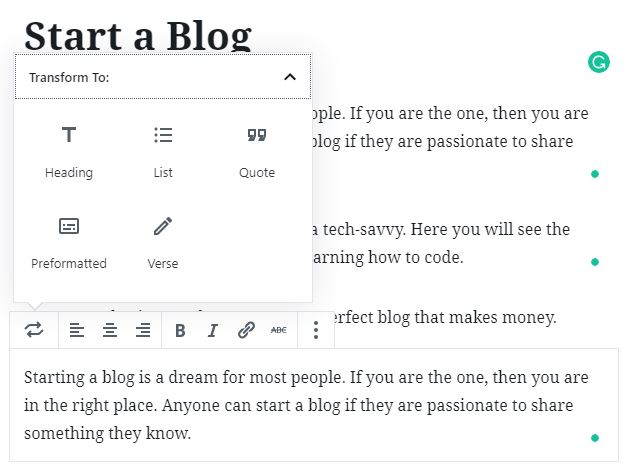 Once you completed the post, then add the feature image, categories, tags, and permalink (Post URL) on the right sidebar.
After completing the article, then optimize it for SEO.
Scroll down to the editor's bottom, and you can see the Yoast features to optimize the SEO.
Here you can edit the main settings title tag, description with the focus keyword. Also, you can see the readability score of your article.
After completing all these optimizations, click on the preview button to see how your blog post will look like for users.
If everything seems right, then you are ready to publish it by clicking the publish button.
Optimize your blog for SEO:
SEO is the process of optimizing your blog to be found on the search engines for particular keywords. SEO is the most effective way to increase your organic traffic.
You can use the WordPress plugin to optimize your blog for SEO (Search Engine Optimization).
I recommend Yoast SEO. Yoast is the most popular SEO plugin for WordPress.
You can add the Yoast plugin by clicking on the Plugin menu>>Add New.
Search for the Yoast SEO on the search bar; you will find the Yoast SEO plugin.
Click on the install now button and then activate the plugin.
You can see the Yoast SEO plugin in the dashboard menu. Click on the Yoast tab and start optimizing your blog for SEO.
Check out our free guide>>How to optimize your blog using Yoast SEO plugin – A complete Yoast guide.
Monetize your blog:
The final step is to optimize your blog for making money. Don't monetize it immediately.
Before monetizing, add some value to your blog with good unique content and increase your traffic.
Make money with banner advertisements:
You can sell your ad space for advertising. Google Adsense is the best platform to start with.
Affiliate marketing is the next way to make more money using a blog. Start searching for affiliate programs in your niche and apply for them. Search on Google "Keyword+ Affiliate program."
That's all. Now you have your blog and make it awesome. Happy Blogging!
Explore this resource to increase your blog traffic: