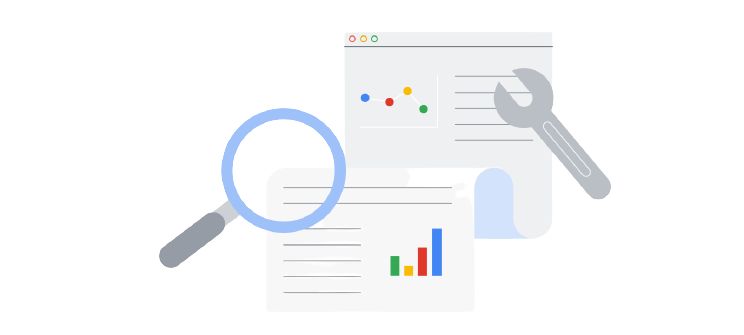 An easy-to-follow guide to starting a blog in 2023.
Therefore, if you're searching for:
Creating a free blog.
Blog name selection
Best Hosting for your needs
Inventive content ideas
Tips on writing
The process of making money
If so, you'll love today's detailed topic.
Let's dig in!
Start your blog for free.
Ever thought about earning an income from your blog? Learn how to generate income from your blog with this article. Keep reading for more information.
Nowadays, everyone wants to have a presence on the Internet, and everyone wants to make their presence known. Besides sharing your ideas, you'll also be able to learn exciting things on the Internet!
For many people, starting a blog is an elusive dream; if you are one of these people, here is where you will find everything you need.
To set up a blog, you don't need to be a super-technical type. It's not difficult for someone passionate about something that they are interested in to start. This blog comes with all the features you need to create a blog without ever learning to code.
It's as easy as pie!
Before you create your blog, you need to know what the niche of your blog will be. Make sure you choose a niche you are interested in.
Here are some topics you can pick from:
· Technology
· Fashion
· Digital Marketing
· Sports
· Movies
· Tip and Tricks
· Politics
· Educational
· Music
· Celebrities
· History
· SEO
· Photography
and many more.
Once you have chosen a familiar topic, it is easier for you to make the user understand. Unless you have a passion for the topic, it is difficult for readers to get into the article. So when you have decided on a niche, you can move forward to the next step.
Domain names for blogs: How to choose:
In this context, a domain name represents an address for your blog or website. For example, 'YOURDOMAIN.COM'.
Your blog name is your brand. Selecting a domain name is like choosing your signature; it represents you.
In any case, make it as easy as possible to type, pronounceable, short, do not use any other brand name, and avoid numbers and hyphens.
When selecting a domain name, you should consider the following points:
· Choose a .com domain extension.
· Do not use numbers or hyphens.
· Make it memorable and unique.
· Make your name readable.
· Consider using keywords that are commonly used.
When you've selected your domain name, the second thing to do is to check its availability. You can check your blog's domain name availability by clicking the link below. If it's available, you can buy it right away!
Get a free domain name with your hosting purchase by clicking here.>> Get your domain name for free with hosting.
Blog hosting: Here's how you do it:
Domain and hosting are prerequisites for starting a blog or website. Without domain and hosting, your blog isn't visible online.
Web hosting is the service that lets you store your website files on a web server so that users can access your blog from anywhere.
Numerous hosting companies are offering excellent services. In my opinion, the best service provider is Bluehost. They are reliable, user-friendly and secure, and they provide unlimited hosting space and bandwidth. They also have excellent 24/7 customer support.
Take advantage of this discount on Bluehost web hosting >> Sign up today for a discount and a free domain name!
The following is an article I wrote about alternative options for web hosting.
Best WordPress Web Hosting Providers 2023
A blogging platform to suit your needs:
It is essential to use a blogging platform to start a blog. A lot of bloggers choose WordPress due to its simplicity and free nature.
Several free platforms are available to you for creating a blog: –
· WordPress
· Blogger
· Tumblr
· Wix
· Medium
· Weebly
· Joomla
My best recommendation is WordPress. It is a convenient and user-friendly blogging platform.
One-click installation of WordPress is available on most hosting panels. The hosting service of Bluehost is excellent for WordPress sites since WP can install it directly from the control panel in just five minutes.
Here are the steps for setting up WordPress:
Installing WordPress on your blog is easily done using the following instructions.
An installation of WordPress requires a web server. If you don't already have a Bluehost account, you could open one by signing up for one.
Installing WordPress only takes a few clicks. To do this, you do not need technical knowledge.
Here are the steps to follow:-
Log in to your hosting account, then click on "Install WordPress" under the "Website" section.
After that, you can choose to Do it yourself (Free) and install it.
Specify the domain name you would like to use.
There's just a little bit left to do. Wait for a moment while the install button is being processed.
You can now view your blog online after the installation has been completed.
The next step to creating a successful blog is choosing an awesome theme.
Here's how to design a blog:
In this step, you're going to customize your blog with a fantastic theme. To begin, you'll need to log into your WordPress account.
The login page for your website can be found at www.yourdomain.com/wp-admin.
Your blog dashboard will be displayed once you have logged in.
Choose a theme by navigating to the "Appearance" menu on the left side of the screen.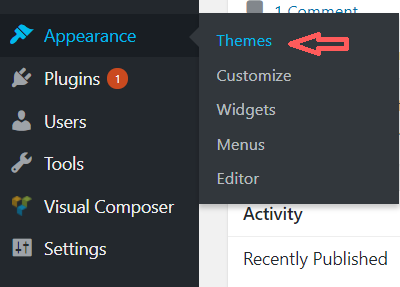 Get access to thousands of WordPress themes by clicking on the 'Add New' button.
There will be thousands of free WordPress themes available in WordPress now. The themes can be sorted by most popular, latest, featured, favorites, and you can add a feature filter to each file type.
The following is an example of a request for a feature filter.
Applying the filter will reveal unique themes. I recommend Astra, Generate Press, or Hello Elementor (which are 100% free and upgradeable) as fast WordPress themes.
Once you've chosen your WordPress theme, click the install button to activate it. For those unsatisfied with free WordPress themes, Themeforest offers premium themes.
Here's how to customize and optimize your blog:
The customization of your blog is up to you. You can change the menu, add plugins, and even change the look of your blog.
Click on the customize button to begin.
Names, taglines, menus, and other features can be modified from the customize button. When you have completed setting up your blog, you are now ready to write your first post.
Start by writing your first post:
From the left panel, click on 'posts' to create a new one. The editor tool in WordPress appears somewhat similar to a Word tool.
Now that you have access to the editor tool, you can start writing.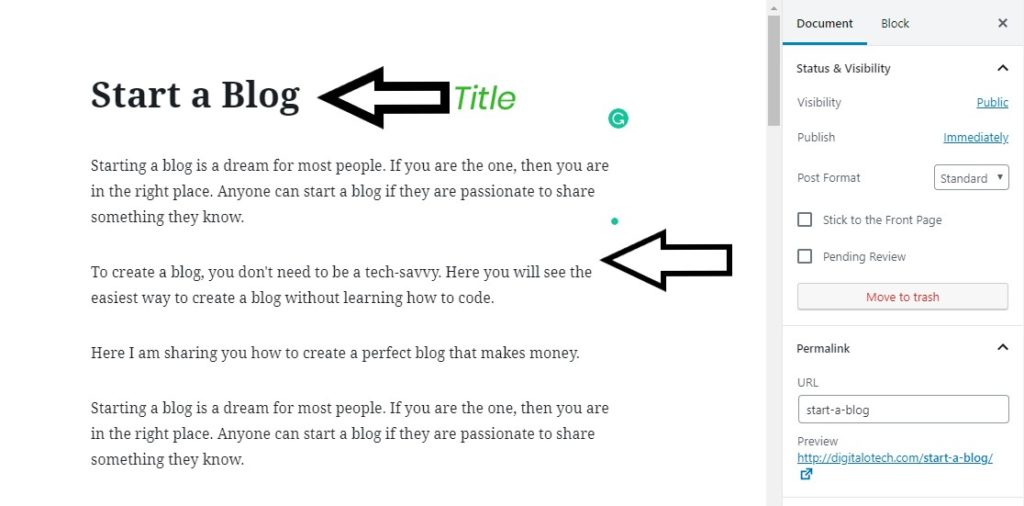 To get started, start by adding a title to the text field. In the body of the document, paste the content of the article.
A few ideas on how to start writing quality articles:
Inspiration⛅️
Take time to read articles you find interesting
Come up with ten ideas for blog posts
Rank the ideas and choose your favorite
Draft ✏️
Start by writing the first draft
Get feedback from the editor on the first draft
The second round of editing is being done based on feedback.
Ready to Publish 🔧
Blog post text:
Create five titles, then choose one
Typos should be corrected throughout the text
Review final draft with editor
SEO:
Choose relevant keywords
Include the keyword in the article title
Metadata, including keywords, should be added to articles
Keywords should be added to headers whenever possible
Visuals:
Image for the main blog post
Content can be emphasized with in-line images
Author image
Publish:
You can add your blog posts to WordPress
Images should be added, and the resolutions should be checked
Verify links twice
Hit the Publish button!
Promote ✨
Your post could be shared with an influencer or someone you quoted
Use social media channels to share the post
Share the post with your friends if you think they'll find it helpful.
Now, Upgrade your blog to a more advanced version!
Google will give your blog high rankings if you follow these tips:
Optimizing a blog for SEO is indeed required if you want it to appear in search results for specific keywords.
You can optimize your WordPress blog for SEO (search engine optimization) by using plugins. Yoast SEO, which is the most popular plugin for WordPress, is the plugin I recommend.
Installing plugins can be done by clicking Plugins>>Add New under the Plugin menu.
You can find the Yoast SEO plugin by typing Yoast SEO into the search bar. Install the plugin by clicking the button, and then activate it.
You can access Yoast SEO from the dashboard. By clicking it, you will be able to optimize your blog for search engines.
Get our free guide>> How to optimize your blog using Yoast SEO plugin – A complete Yoast guide.
Adding revenue to your blog:
You have to optimize your blog for earning in order to make money from it. Be patient before you start monetizing.
It is important to create unique content and increase traffic before monetizing.
You can make money by placing banner ads:
You can sell your ad space for advertising purposes. As a starter, you should utilize Google Adsense.
In addition to ad revenue, affiliate marketing is a great way to boost your blog's income. You should apply for affiliate programs associated with your niche.
Look up the "Keyword+ Affiliate program" in Google.
Now that you have a blog, congrats. Let's make it awesome!
Welcome to the world of blogging!
If you enjoyed this article, please comment with "BOOM".
Explore this resource to increase your blog traffic: