WordPress is one of the most prominent and popular CMS platforms to create a website. It's used by majority of business owners today, from small entrepreneurs to big brands.
It is easy to handle, SEO friendly, and it has thousands of plugins to make the website impressive and profitable.
There are thousands of plugins available for almost every need. In this blog, I'll be discussing 10 of the most important plugins that every WordPress blog should have.
Let's start with the best 10 of all plugins.
Yoast SEO:
Yoast SEO plugin is one of the essential plugins that everyone should have on their blogs. This plugin helps to improve the SEO of your website. Yoast has two versions, one is a free version, and another is premium.
Yoast SEO plugin offers lots of features, they are,
• Meta tags optimization
• Readability analysis
• Keyword Analysis
• Text link counter
• SEO analysis
• Focused keywords, etc.
I always recommend this plugin for every blog. Yoast makes SEO simple and easy to optimize.
Make sure you set up Yoast SEO plugin today and start optimizing your blog.
Akismet Anti-spam:
Akismet is a spam-fighting service that protects your website or blog from comment spam or contact form. It automatically checks all the comments on the blog and gives alerts to delete the spam comment, or we can set automatic to delete the spam comments.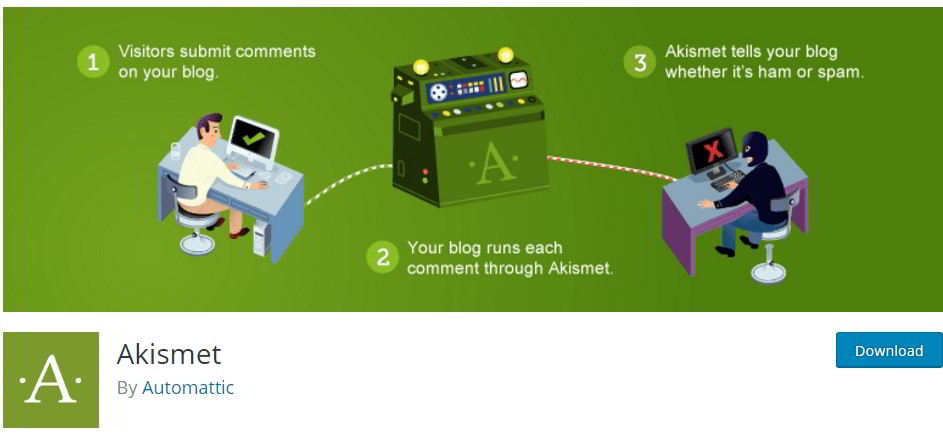 Akismet is the official spam fighting plugin created by WordPress parent company Automatic.
This is a much-needed plugin for WordPress to stay away from the spam.
Jetpack by WordPress:
Jetpack is the ultimate WordPress plugin for your site. This plugin provides lots of features in one place, so you don't have to download more plugins for some features like stats, contact form, social sharing buttons, sitemap generating, enable comments, mobile responsive, and many more.
This plugin is a must-have a plugin for your WordPress website. You can easily configure this plugin to your site, and you need to have a WordPress account to log in to this plugin account.
Google XML Sitemaps:
Everyone should have to index their blog on search engines to generate organic traffic. For indexing to search engines, you need to create a sitemap file for your blog. The search engine needs a sitemap. By making an XML sitemap, the search engine able to better index your blog.
Creating an XML sitemap manually is complicated. So that the Google XML sitemap plugin made this accessible in few clicks.
Using this plugin, you can significantly improve SEO to create the sitemap which will help search engines like Google, Bing, Yahoo, and Ask.co to better index your website.
This plugin is free for everyone.
Wp Super cache:
Looking to speed up your website? Then you can happily choose the WP Super Cache plugin for your site.
WP super cache has excellent ratings with 2+ million active installations.
The slow website makes your visitors frustrated and also it losses the conversions. The slow website also affects the search engine rankings.
Loading speed is considered as the most critical factors in SEO. So keeping your website faster will help to improve the rankings.
This plugin will reduce the page loading speed and makes your website faster.
The plugin is easy to configure and has many features that can easily make your website speed.
Make sure that to install this plugin on your website!
Smush Image Compression and optimization:
Images play an essential role in attracting visitors.
Blogs are incomplete without beautiful images or screenshots. But at the same time, using too many images will affect the loading speed of the website.
High-quality images must be a large file that will slow down the website speed.
You can compress all the images manually before uploading it to the website, but sometimes you may lose the quality of the image.
So now, it's easy to compress the image without losing the quality and make your website faster by installing the Smush plugin.
Wp Smush will compress the image automatically whenever you are uploading the image and will not affect the quality of the image.
You can also upgrade this plugin to the pro version. The pro version will deliver better quality and supports the bulk compressing.
Install this plugin and continue posting visual content without losing the website speed.
Google Analytics by MonsterInsights:
MonsterInsights is the best plugin for WordPress to track and analyze your website.
Tracking the website data can help to increase the traffic, user experience, and improves the website.
With the Google Analytics plugin, you can see all the traffic stats inside your WordPress dashboard.
You can easily configure the plugin with your Analytics account just by clicking the "Authenticate with your Google account."
Install this plugin to track and improve your website for user-targeted.
Broken Link Checker:
Broken link checker plugin will monitor your posts, comments, images, and other content and check for broken links. If any broken links found, you will get notified by email or dashboard.
It will also help to prevent search engines from following broken links.
You can easily edit and manage the broken links within the plugin dashboard.
Once you have installed this plugin, it automatically parses your complete website and checks for broken links.
Optin Monster:
Optin Monster is the best plugin for WordPress sites who wants to grow their email list by turning visitors into subscribers.
Nowadays, 70% of the site visitors will leave quickly and never return. This plugin will help you to make the visitors stay longer or at least convert and get their email list. You can use the email list for email marketing solutions.
Optin monster form builder allows you to create beautiful forms to attract visitors and boost your conversion rate.
You can create different styles of forms, including:
Pop-ups
Floating headers
Sidebar forms
Welcome gates, etc.
Install the OptinMonster plugin and grow your email list.
Contact Form 7:
Contact form 7 is one of the leading contact form creators for WordPress sites with more than one million active installs.
With this plugin, you can create, customize, and manage multiple contact forms on your website.
This plugin supports Akismet and CAPTCHA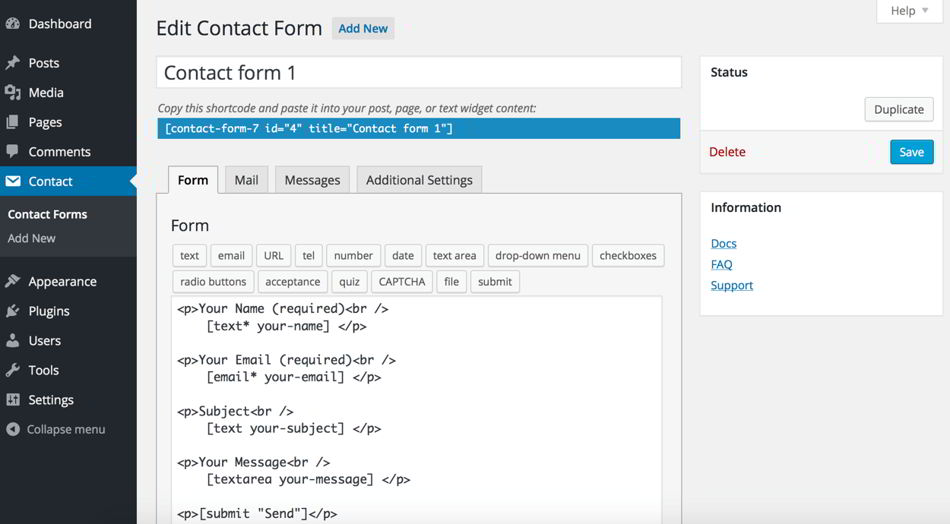 Conclusion:
Make your website more powerful with these plugins and get more visitors.
Do you have experience with any of these plugins? Which ones do you consider the absolute best? Would you add any others to the list?